Jackie Lindsey
Fire Chief
505-992-3076
[bot protected email address]
Jackie Lindsey, M.A. recently accepted the Santa Fe County Fire Chief position and currently serves on the FEMA National Advisory Council after her appointment by the FEMA Administrator in 2019. She currently Chairs the Vision Committee and leads her team to develop recommendations for the Administrator on the most important challenges facing the field of emergency management today and in the future. With over 20 years of experience, including 10 years in leadership, project management, and command positions in the Fire Services, Homeland Security, Law Enforcement, Emergency Management, EMS, and operating at local, state, national, and international levels. After graduating with distinction from the Naval Postgraduate School Master's in Security Studies she was appointed by Governor Michelle Lujan Grisham as Cabinet Secretary of the Homeland Security and the Emergency Management Department for the State of New Mexico. During her tenure as Secretary, she sat on the National Emergency Management Associations Homeland Security Subcommittee. More recently, Jackie served the citizens of Albuquerque as the COVID-19 Operations Section Chief within the City's Emergency Operations Center. A paramedic/firefighter with the Albuquerque Fire Department from 2002 – 2018 she developed and wrote policy and procedures for the departments Fire Operations, Special Operations, Emergency Management, Homeland Security, and Community Risk Reduction Divisions. She also led several specialty divisions including: Emergency Operations Center, Fire Investigations (Law Enforcement arm of the Department), Special Operations, and Emergency Response. As an educator she led Paramedic school and Emergency Medical Services programs training over 650 firefighters annually. A specialist in medical disaster management, she was a member of the New Mexico Urban Search and Rescue (USAR) team for 10 years. She had the opportunity to train many of the Nations USAR physicians and paramedics at Texas A&M Disaster City within TEEX and was elected to the National FEMA Urban Search and Rescue Medical Working Group Committee. Jackie is a mother of a precocious 13-year-old daughter, the wife to a physician in Santa Fe, and a two-time Olympic Athlete competing for the Canadian Softball Team from 1997-2005. She captained the Olympic team in Athens in 2004 after graduating from the University of New Mexico in 1997 where she competed as a Lobo. In her spare time, she and her family enjoy traveling (in non-COVID times), the outdoors with their three dogs and they are avid mountain bikers, downhill skiers, campers, Netflix/Prime/Disney+ bingers, and they all love cooking together.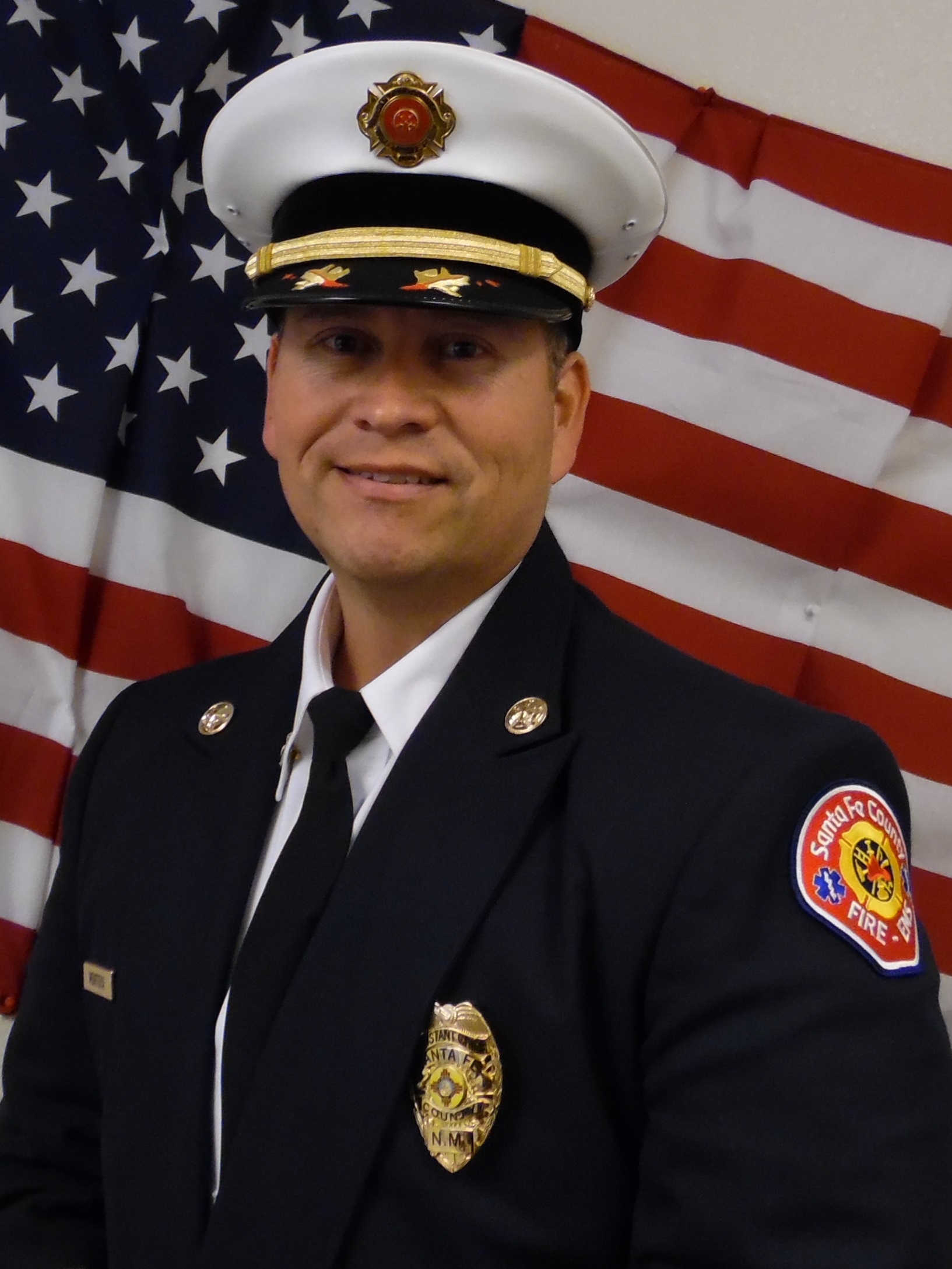 Bobby Montoya
Assistant Chief - Operations
505-992-3079
[bot protected email address]
Assistant Chief Montoya began his career with Santa Fe County Fire Department by joining the Chimayo Volunteer Fire District in 1999. While volunteering, he found his passion in serving the community in both EMS and Fire and decided to pursue this full-time. In 2000, he completed the EMT – Intermediate program. While maintaining his service as a Volunteer Firefighter, Asst. Chief Montoya was hired on with Presbyterian Health Services. In 2002 he was hired as a full-time/career Firefighter for Santa Fe County. Asst. Chief Montoya attended the first Paramedic Program offered by Santa Fe Community College in 2006 and soon after was promoted through the ranks as a Firefighter, Paramedic, Lieutenant, Battalion Chief and currently Assistant Fire Chief. Asst. Chief Montoya continues to serve as a Paramedic with Presbyterian Health Services – EMS Division part-time to maintain and advance his skills in Paramedicine. Over the past 18 years, he has also added to his experience by training in Rescue Operations, HazMat Operations, Pediatric and Advanced Cardiac Life Support, and various other courses.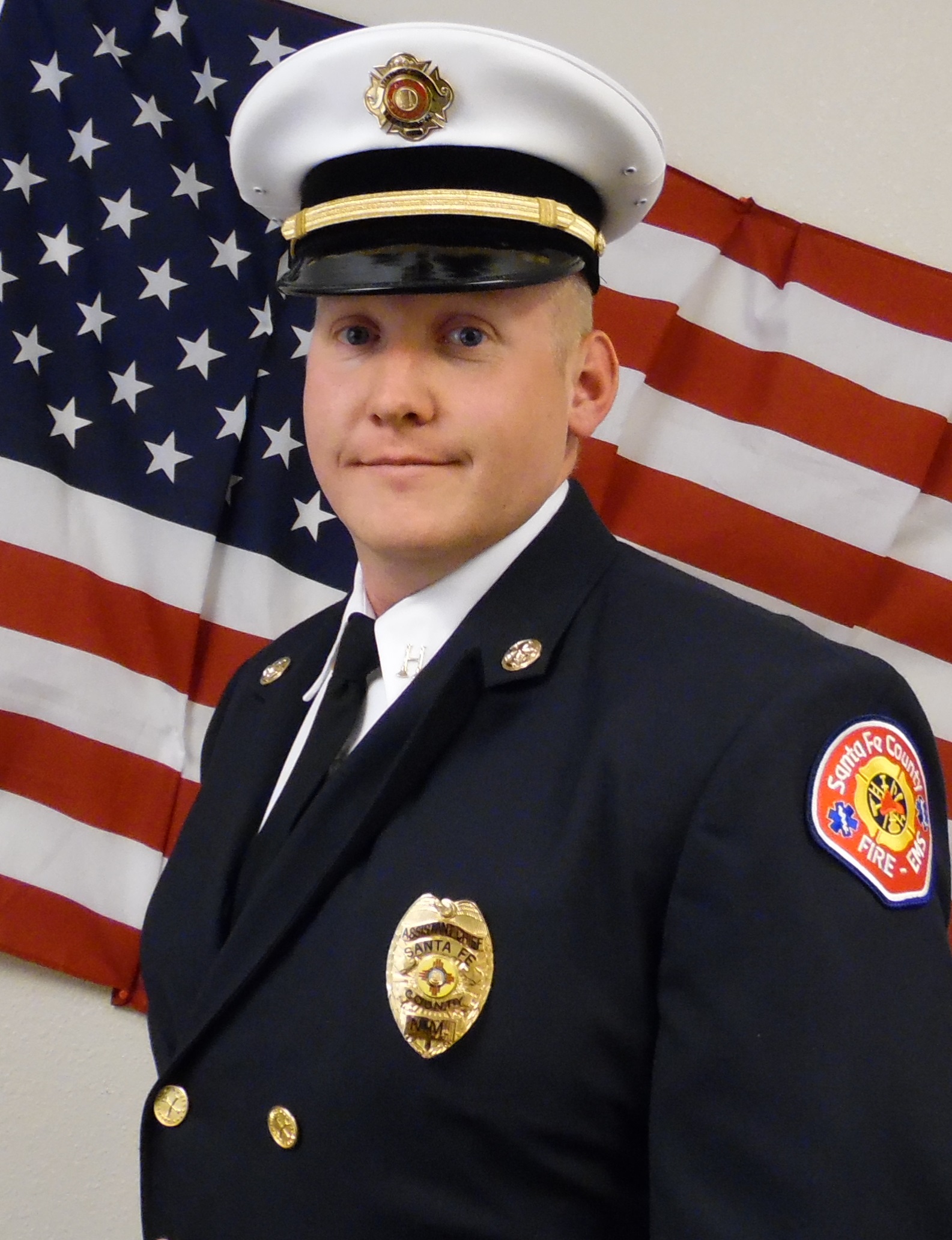 Jacob Black
Assistant Chief - Administration Division
505-992-3083
[bot protected email address]
Assistant Chief Black began his career in the fires service in 2003 as a volunteer for the Santa Fe County Fire Department. During his time as a volunteer, he served as the EMS Captain for the Agua Fria District and was hired to work as a regional staff member as needed in 2006. In 2011, Assistant Chief Black moved into a full time position with the department. He completed the paramedic program at Santa Fe Community College in 2013. He also earned his Bachelor's Degree in Business Administration from the University of New Mexico and his Associates in Paramedicine from Santa Fe Community College.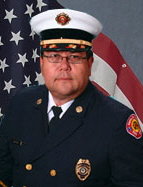 Martin Vigil
Assistant Chief - Director of Emergency Management
505-992-3072
[bot protected email address]
Assistant Chief Vigil is the Emergency Manager for the County of Santa Fe, New Mexico. He has over 35 years of public safety experience from being a Paramedic, Emergency Medical Services educator, Police Sergeant, and Fire Command Officer in both career and combination fire departments. Assistant Chief Vigil started his career at age 13 as a member of the New Mexico Wing of the Civil Air Patrol and was involved in air search and rescue. He soon became an Emergency Medical Technician and started teaching EMT courses at age 16. At age 19, he became the first Native American Paramedic in the state of New Mexico. In 1998, Assistant Chief Vigil left public safety to pursue a career in critical care nursing, eventually working at the University of New Mexico Hospital in the Cardiac Intensive Care Unit. He began to take a strong interest in infectious diseases and bioterrorism medical response. He holds significant certifications in the medical management of chemical, biological, radiological, nuclear, and explosive casualties.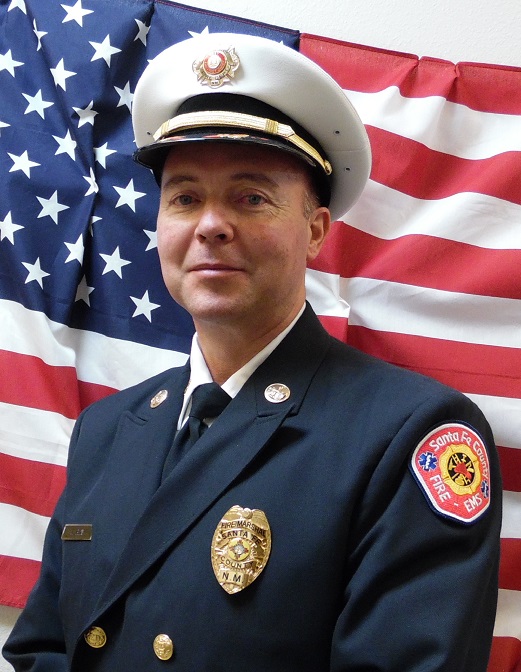 Jaome Blay
Assistant Chief - Fire Prevention- Risk Reduction
Fire Marshal
505-995-6526
[bot protected email address]
Fire Marshal Blay began his fire career as a volunteer firefighter with Santa Fe County in 2004. In 2006, he joined Los Alamos County Fire Department as a Firefighter/EMT and participated in their Fire Prevention and Public Education program. In 2007, he joined the City of Santa Fe Fire Department where he earned his Paramedic, Fire Inspector, and Hazardous Materials Tech certifications. Jaome became the City of Santa Fe Fire Department Deputy Fire Marshal in 2013. Fire Marshal Blay was born in Barcelona, Spain and has lived in Santa Fe County since 1993. He has a B.A. in Liberal Arts from the College of Santa Fe, and an A.A.S. in Fire Protection Technology and A.S. in Emergency Medical Services from ENMU Roswell. Mr. Blay holds ICC certifications in fire inspection and fire plans review, and he is ICC Fire Code Specialist and Fire Marshal certified.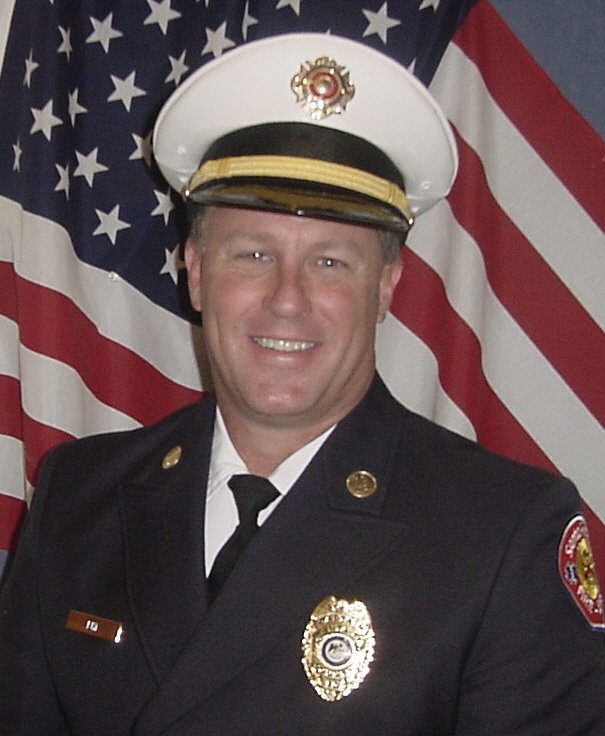 Karl Ehl
Chief - Shift Battalion A
505-992-3088
[bot protected email address]
Battalion Chief Karl Ehl has more than 17 years in the fire service. His service began as a Volunteer with the Bernalillo County Fire Department, District Seven in the early nineties. In 1995 BC Ehl moved the East Mountains and found a home with Moriarty Fire where he quickly moved through the ranks to the position of Chief Officer. In 2007, BC Ehl was hired with Santa Fe County Fire Department as the Fire Training Captain. He was promoted to the position of Battalion Chief in 2012. Over the years, BC Ehl has served on several committees including the Executive Board of the New Mexico Fire Chief's Association, Middle Rio Grande Council of Governments, United Way Council, and the International Association of Fire Chief's. He is currently licensed as an Emergency Medical Technician-Intermediate and is trained in Fire Suppression, Incident Command, Hazardous Materials response, Leadership and is an IFSAC Accredited Fire Instructor.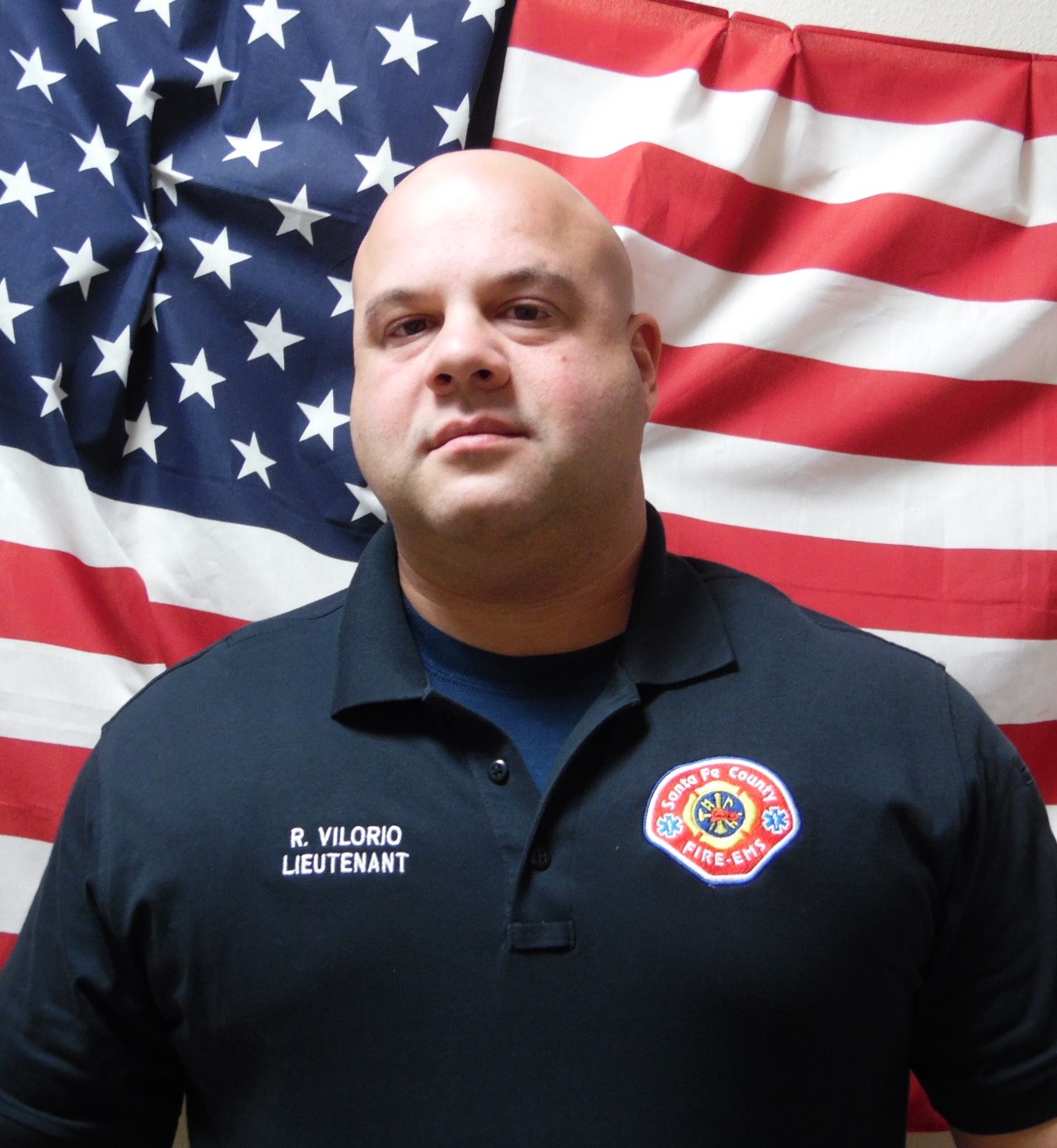 Ramon Vilorio
Chief - Shift Battalion B
505-992-3088
[bot protected email address]
Battalion Chief Ramon Vilorio began his public safety career in 2003. Ramon became a paramedic in 2005. He has worked as a Medic and as an EMS Manager in a variety of systems in urban, suburban and rural communities. Ramon performed as a volunteer firefighter for a short period of time before joining the Santa Fe County Fire Department. After joining the SFCFD in 2009, Ramon was promoted to the rank of Lieutenant in 2013 and then Battalion Chief in 2020. During the course of his career, he has earned an Associates in Emergency Medicine, obtained a Critical Care Paramedic certification, achieved various IFSAC fire certifications and has graduated from the A. Michael Mullane Political Training Academy.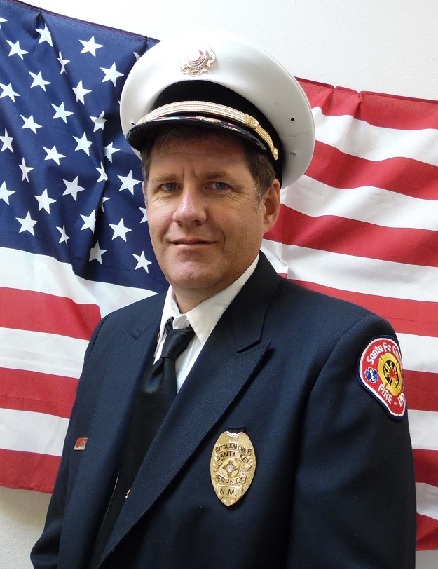 Jeffrey Carroll
Chief - Shift Battalion C
505-992-3088
[bot protected email address]
Battalion Chief Carroll began his career with Santa Fe County Fire Department as a volunteer with the Madrid Volunteer Fire District, after relocating to NM from Wisconsin in 2005. During this time, he discovered that he enjoyed the challenges and sense of accomplishment that came with being part of the Fire Department and its role in the community. He applied for the County Fire Academy in 2007 and graduated as class valedictorian. He rapidly gained his EMT-Intermediate license, and promoted to Lieutenant in 2010. He earned his Paramedic license in 2012, and also has certifications in Wildland Urban Interface operations and Swift water Rescue. BC Carroll earned his Bachelor's degree in Political Science from the University of Wisconsin-Madison in 1990.