Community Data and Available Properties
Looking to find the best site to land or expand your business into Santa Fe County? If so, click the image below to explore available sites and properties.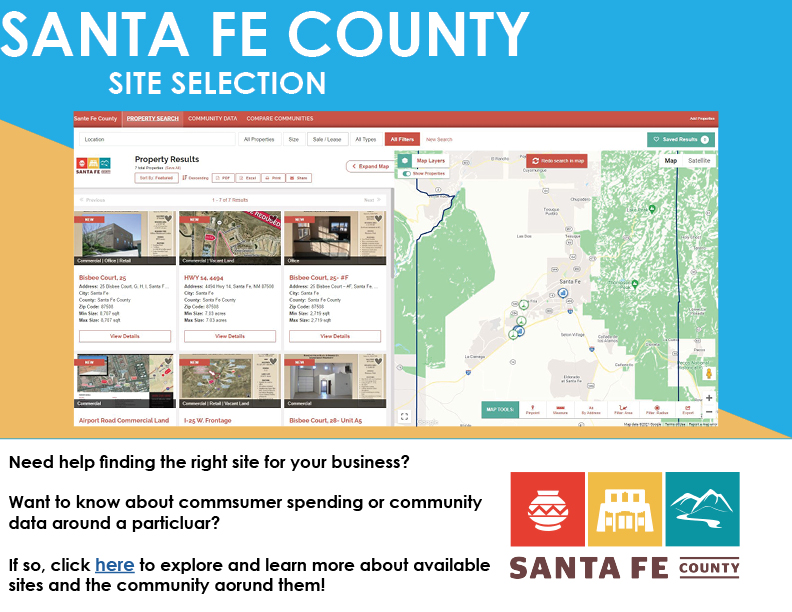 Looking to learn more about Santa Fe County businesses, talent, or community? If so, explore the tables and graphs below.
Santa Fe County Demographics
Santa Fe County Talent Pool
Business and Cluster Data