Green Leaders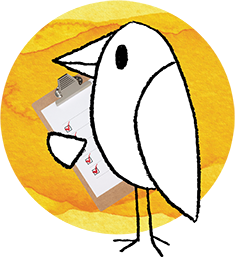 The County is proud to be doing our share to be a part of the global transition to renewable energy. Our operations are on track for 100% renewable electricity by 2025, well in advance of the 2045 date of New Mexico's Energy Transition Act. Approximately 40% of this will come from solar photovoltaic (PV) panels on County facilities, 40% will come from PNM's Solar Direct Program, and the remaining amount will come from utility renewable energy programs. Santa Fe County now has 18 facilities that are equipped with solar panels with a combined production of 1.6 megawatts:
Buckman Direct Diversion Water Treatment Plant (County's 50% share is 500 kW)
Buckman Direct Diversion Booster Station 2A (County's 50% share 750 kW)
Steven Herrera Judicial Complex (113 kW)
San Marcos Solid Waste Convenience Center (0.5 kW)
Tesuque Fire Station #1 (6.1 kW)
Chimayo Fire Station #1 (4.1 kW)
Pojoaque Fire Station #1 (8.1 kW)
Turquoise Trail Fire Station #1 (7.8 kW)
Arroyo Hondo Fire Station #2 (10.1 kW)
Agua Fria Fire Station #2 in La Tierra (8.8 kW)
Edgewood Fire Station #1 (31.9 kW)
Nancy Rodriguez Community Center (12 kW)
Nambe Solid Waste Convenience Center (0.5 kW)
County Administration Building at 100 Catron Street (15 kW)
Adam/Coll Senior and Community Center in Eldorado (71 kW)
Agua Fria Fire Station #1 (15 kW)
Fairground Exhibition Hall (15 kW)
Fire Station #1 at 37 Rancho Viejo Blvd. (63 kW)
The PV systems produce nearly 2.4 million kWh of energy annually, which is equivalent to the CO2 emissions from 4.2 million miles driven by a passenger car, or the amount of carbon sequestered by 2,200 acres of U.S. forests in one year. This renewable energy powers services such as fire stations, senior centers, community centers, and provides clean drinking water.
In 2019 alone, the County's PV systems saved residents over $300,000. Moreover, these systems reduce approximately 1,870 tons of greenhouse gas emissions each year, improving air quality in New Mexico and increasing our climate resiliency.