The Santa Fe County Document Management system provides access to recorded documents such as notice of values that have been digitally scanned and indexed within the Santa Fe County Assessor's office.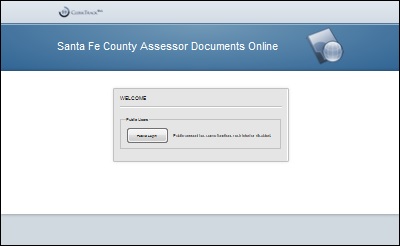 DISCLAIMER!!!Images associated with indexes and the indexes themselves are verified to the best of the County's ability. However, errors may exist. Before relying on information obtained from the database, persons should verify it through the official records located in the County Assessor's Office. Santa Fe County shall assume no liability for errors associated with the use of this data.
By checking the box below I affirm that I have read the above
DISCLAIMERand agree to the aforementioned terms.