County Commissioners
The Santa Fe County Board of County Commissioners hold regularly scheduled meetings on the second and last Tuesday of every month. Meetings are held at 102 Grant Avenue, Santa Fe New Mexico, 87501. For questions please contact the Santa Fe County Managers Office at (505) 986-6200.
Please Note: NOTICE OF RESCHEDULED MEETING DATE CHANGE - June 30, 2015, 2:00 p.m.
The regular meeting of the Board of County Commissioners (BCC) of Santa Fe County (County) scheduled for June 23, 2015, will be held at 2:00 p.m. on June 30, 2015, instead. The meeting will take place in the BCC's Chambers in the County Administrative Building, 102 Grant Avenue Santa Fe NM 87501.


BCC Meeting Schedule for 2016 »
BCC Meeting Agendas, Packet Material and Minutes »
Board Appointments for 2016 »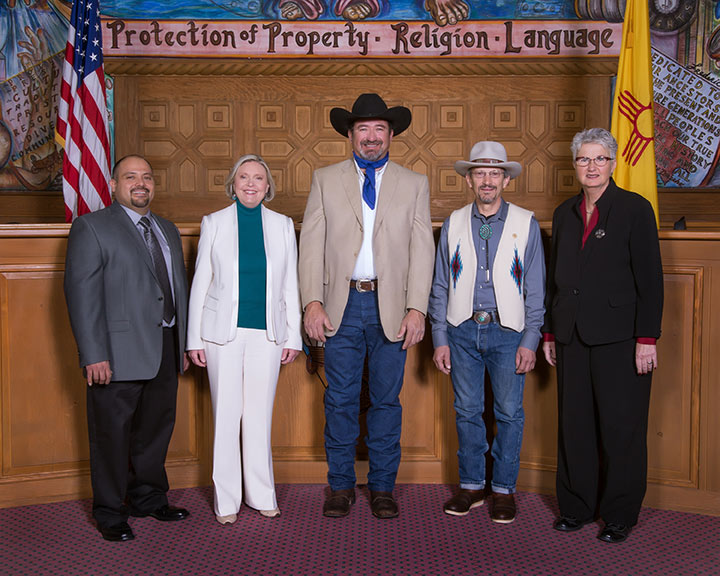 Miguel M. Chavez
District 2
Kathy Holian
District 4
Liz Stefanics
District 5
Commission District Map