Economic Development

Economic Development: Blending Cultures, Art, Technology, And Place
Santa Fe County combines native culture with diverse colorful communities; that include the oldest capital city in the USA and the Historic Village of Agua Fria. Our county is full of wide open spaces and trails, expansive vistas, and some of the best sunsets you will ever see. For Santa Fe County residents and visitors, this creates the special quality of life we all appreciate.
Economic Development in Santa Fe County requires a resilient infrastructure that promotes affordable housing programs, a vibrant local food system, and connectivity through broadband.
The County also recognizes the need for occupational diversity and an educated, trained and responsive workforce with skills in emerging industries like green technologies. Santa Fe County is a partner in programs with the Santa Fe Community College and others to address this critical need.
Economic Development Plan
REDI Northern New Mexico Economic Development Initiative
Economic Development Focus Areas:
Strong and resilient infrastructure through broadband and affordable housing programs
Green Industry- Renewable Energy and Water Conservation
Arts and Culture
Film/Media
Local Agriculture promoting food security and resilience
Ecotourism and Outdoor Recreation
Business Development/Expansion/Retention
Regional Partnerships
Workforce training and development
Outdoor Recreation
Santa Fe County has it all in abundance. Widely recognized for its unrivaled mountain scenery in a stunning high desert landscape, the spectacular terrain of Santa Fe County is the perfect setting for world-class hiking, biking, horseback riding and skiing opportunities. Four acclaimed golf courses tempt golfers, and with over 300 days of sunshine, outdoor fun is assured.
Santa Fe County is committed to enhancing outdoor recreation and ecotourism opportunities and to grow Santa Fe as a mountain biking destination. Santa Fe County has invested millions in building and enhancing trail infrastructure, working to improve and expand the nearly 200 miles of trails available throughout the County.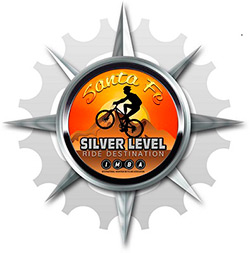 Santa Fe Recognized as Silver Level Ride Center
Santa Fe County is a mecca for mountain bikers, ranked by USA Today as one of the country's top mountain biking towns and a Silver-Level Ride Center designation by the International Mountain Bicycling Association (IMBA). The Ride Center designation represents IMBA's recognition of large-scale mountain bike destinations that offer a wide range of great trails for every riding style.
Contact
For more information on Santa Fe County Economic Development, please contact
Chris Hyer, Economic Development Manager at (505) 995-2728; email: [bot protected email address] or
Alex Fitzgerald, Economic Development Specialist at (505) 986-6349; email: [bot protected email address]