La Sala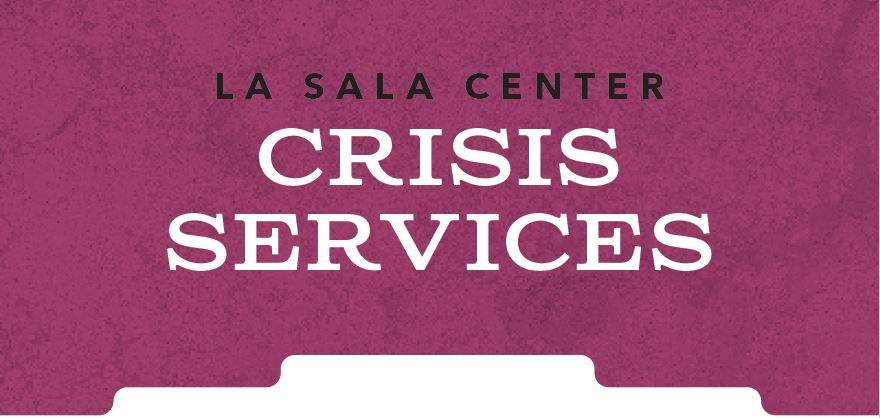 Living room model
supporting community members
through person-centered,
wraparound services


---
La Sala Center serves Santa Fe
County residents, offering face-toface
crisis intervention to individuals
experiencing a behavioral health crisis.
---
New Mexico Solutions provides behavioral health
support to individuals seeking to avoid unnecessary
hospitalization, incarceration or emergency services
contact. Our staff can provide triage, referral, and
follow-up services, as well as support, information
and referrals for family members and caregivers of
individuals with mental health challenges.
---
CRISIS CENTER
2052 Galisteo St., Santa Fe, NM 87505
505 819-3419

Monday through Friday, 8am to 5pm
Available for walk-ins and referrals for adults
18 and older. Please call ahead when possible.
Individuals in medical crisis should call 911, as La Sala
does not provide medical emergency services.

MOBILE CRISIS RESPONSE TEAM
MCRT is available 24/7 through 911
In partnership with first responders and law enforcement
agencies, MCRT provides field services for those
experiencing a behavioral health crisis, ages 14 and older.

NEW M E XICO CRI S I S ACCE S S L I N E
855-NMCRISIS
---
LA SALA CENTER IS OPERATED BY NEW
MEXICO SOLUTIONS AND IS FUNDED
BY THE SANTA FE COUNTY COMMUNITY
SERVICES DEPARTMENT
---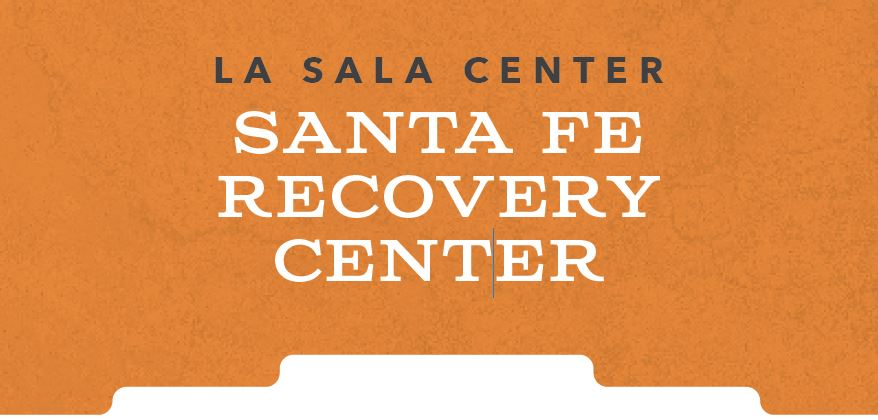 The Santa Fe Recovery Center (SFRC)
detox program operates 24 hours a day,
seven days a week at La Sala for the
purpose of providing safe, monitored
and medically managed residential
withdrawal treatment.
---
We offer 27 beds for men and women, including
pregnant women. The typical stay is 3-7 days. After
completion of the detox program, clients can choose
to continue treatment with SFRC inpatient residential
or outpatient programs.

Detox clients receive medication management services.
Staff counselors and case managers provide group
and individual therapy.

We accept Medicaid, most commercial insurances
and have contracts and grants that can support
individuals who are not insured.
---
WALK IN DETOX SCREENING
is provided Monday through Friday 8am to 3pm
at 5312 Jaguar Drive. To be screened
please call 505 471-4985
MAI N 505 471-4985
DE TOX 505 365-9050
www.sfrecovery.org
La Sala Center is a partnership between the Santa
Fe County Community Services Department, New
Mexico Solutions and the Santa Fe Recovery Center.