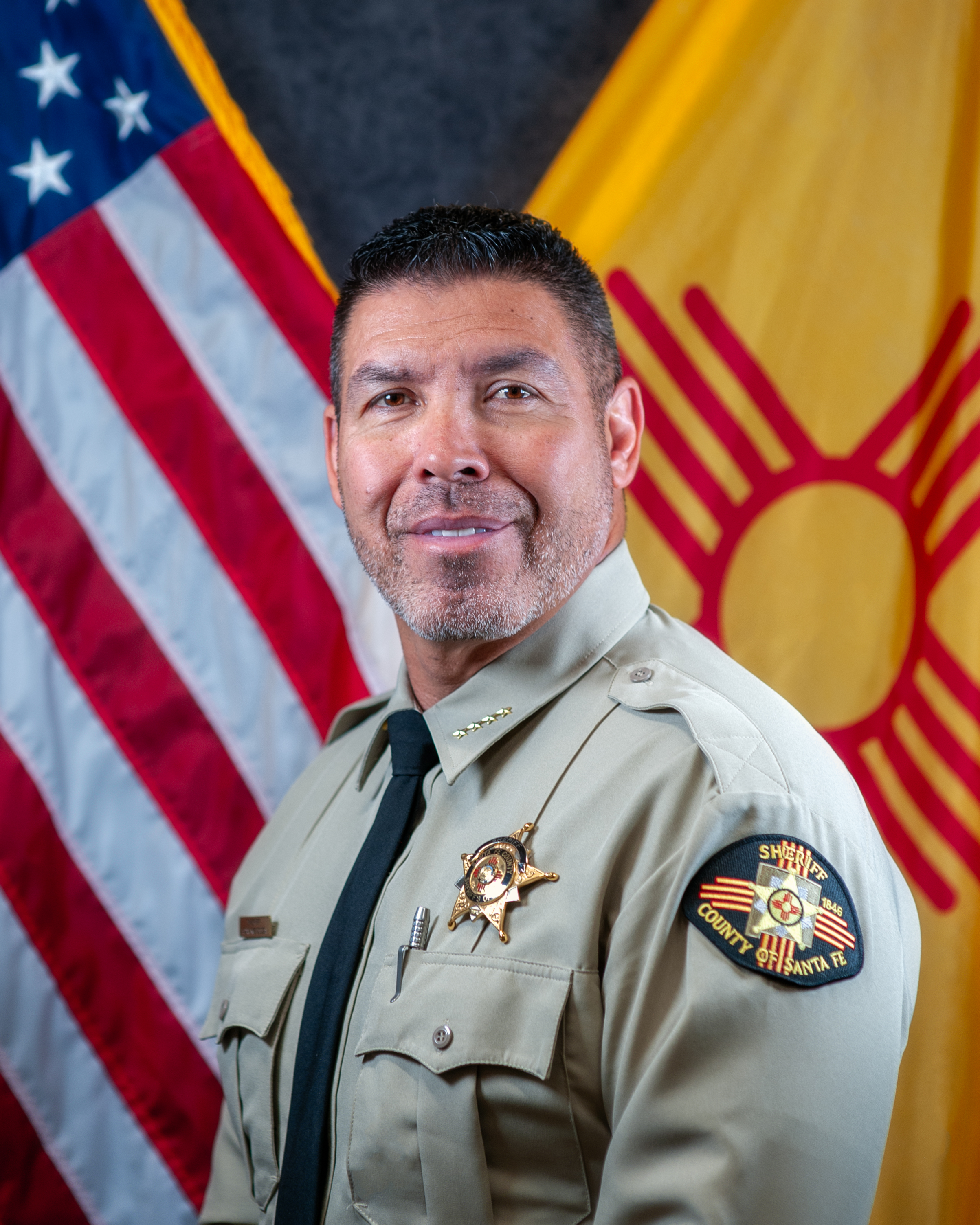 SANTA FE COUNTY SHERIFF
Adan Mendoza
First Term: 2019 - 2022
Second Term: 2023 - 2026
35 Camino Justicia
Santa Fe, NM 87508
Public Safety Complex
505-986-2455
MISSION STATEMENT
To protect and serve the people of Santa Fe County employing Integrity, commitment, leadership and teamwork as core organizational values.
Dedicated to enhancing the public safety and welfare of the communities we serve by working in partnership with the residents and communities of our diverse county.
We pledge to achieve professional excellence by providing thoughtful, courteous and responsive law enforcement endeavors as we undertake our duties of public service and public safety on behalf of the residents of Santa Fe
Sheriff's Office Concerns or Comments? Send us an e-mail!
If you have an opinion, concern, or comment regarding the Santa Fe County Sheriff's Office send an e-mail to: shfconcerns@santafecountynm.gov .
PLEASE NOTE: This e-mail address is not the means by which to report a crime or to request assistance.
For any emergency you can call Emergency Dispatch at 911
For a non-emergency that requires assistance you may call 505 428-3720.
Y para nuestra población Hispana del Condado de Santa Fe, pueden dar su opinión, alabanzas o dar comentario, o quieren apuntar cualquier asunto tocante del Alguacil de Policía del Condado de Santa Fe, se puede enviar correo electrónico a shfconcerns@santafecountynm.gov
Contact Us
Santa Fe County Sheriff's Office
35 Camino Justicia
Santa Fe, NM 87508
(505) 986-2455