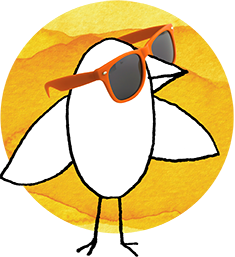 Solarize
The Santa Fe County Sustainability Office offers a free, impartial consultation for residents who are considering solar. Now is a great time to solarize your home, or to encourage your landlord to solarize. We can help you get started, answer your questions about solar, and help you find financial resources to make your solarization affordable. A 30% federal and 10% New Mexico tax credit are available now, so start solarizing today!
Solar planning resources
This flyer, available in both English and Spanish, describes the benefits of going solar and the types of consultations we provide.
Download this checklist for an overview of the steps to take before going solar.
Ready to go solar? Get at least 3 quotes from solar contractors. A list of local solar installers can be downloaded here.
And for the data lovers out there, download our Excel-based PV analysis tool for a step-by-step guide on how to calculate your solar system size, select a solar installer, and calculate the return on investment over the lifetime of your system.
Before you go solar…
Improving your home's energy efficiency is an essential step before going solar. A few easy changes can make your home much more efficient, such as replacing your light bulbs with LED bulbs, insulating your home, and replacing your appliances Energy Star® rated appliances. See our Save Energy page for additional energy efficiency strategies, as well as a list of available rebates. Making your home energy efficient will reduce both your electric needs and the number of solar panels required to meet those needs. Fewer panels means a lower cost for you and a lower impact on our environment. Remember, reducing is always the most effective action you can take for sustainability. Download our checklist for simple energy efficiency steps that can significantly reduce the cost of solarizing your home.
How to get started
After implementing energy efficiency strategies in your home, decide if you want to generate 100% of the energy you use with solar, or just a portion of it. (Most homeowners choose 100%.)
Next, calculate your energy use. Obtain a 12-month usage history from your electric utility. Add up the kilowatt-hours (kWh) of electricity you've used during that period. Divide that amount by 1,800 (the average number of sunlight hours each year in New Mexico). This tells you what size solar power system you'll need.
For example: an average New Mexico home uses 11,052 kWh of electricity each year. 11,052 divided by 1,800 is 6.14. So, the home would need a 6 kW solar power system to generate 100% of the energy it uses. Energy efficient homes may only require a 1.5 to 3 kW system.
Estimate your costs
The next step is to estimate the cost of the size of the solar system you select. As with most home improvements, it's best to obtain bids from at least three different companies. Look for quotes that include details such as:
10 or 20 year "worry free" warranties on the panels
Expected annual energy production
Expected product lifespan
Whether the product is currently recyclable
Expected financial return on your investment
How can I afford solar?
Solar power has become incredibly cost-effective. Although the cost of solar has decreased by 60% in the past decade, installing a home solar system can still seem out of reach for many residents. Luckily, there are many incentives and financial resources that make solarization affordable today, with significant long term savings, and in some cases, little to no out-of-pocket expenses. In most cases, a solar loan payment is cheaper than the monthly electricity bill you used to pay.
Clean Energy Incentives– see the full list of clean energy incentives compiled by the New Mexico Energy, Minerals, and Natural Resources Department (EMNRD).

The Federal government offers an income tax credit equal to 30% of the cost of a solar power system installed before 2032.*
New Mexico has a 10% state tax credit called the New Solar Market Development Tax Credit, available for both solar thermal and photovoltaic systems, at up to $6,000 per year. The application form and instructions can be found here.
You'll pay no state sales tax on the system.

Some solar installation companies offer a one-year interest-free and payment-free loan up to $4,000 (equal to the anticipated income tax credit amount).
Credit unions, such as Nusenda Credit Union and U.S. Eagle, offer home improvement loans that include solar and energy efficency. Check with your local credit union to see if they have similar programs.
Homewise– offers a home improvement loan that includes solar for low and moderate income residents of the City of Santa Fe.
New Mexico Homeowner's Guide to Solar Financing– detailed financing information compiled by EMNRD.
Other incentives may be available. Contact us at Santa Fe County Sustainability for details and for an assessment of your potential savings!
* We've received a few inquiries from residents asking if roofs also qualify for the federal tax credit (e.g. if you have to redo your roof in order to install solar panels). Your roof can only qualify for the solar tax credit if it contributes to the production of solar energy to generate electricity, for example, by installing shingles that reflect solar light to help the panels generate electricity. Please consult with your solar installer beforeroof construction to ensure that your roof upgrades comply with the tax credit.
Ongoing financial benefits
You'll save more money over time, because solar is not affected by utility rate increases.
Solar panels increase the resale value of your home or business.
Pollinator-friendly solar
Residents who opt for ground-mounted solar panels (instead of roof-mounted solar or solar-on-a-pole) can make their solar array pollinator-friendly! By planting seed mixes under your solar panels that benefit local pollinators, like bees, butterflies, and other insects, you'll be creating wildlife-friendly habitat on otherwise barren land. On top of the benefits for wildlife, the cool micro-climate created by vegetation increases panel efficiency. In addition, pollinator-friendly solar has the added benefit of boosting plant productivity, which is great if you live on or near a farm, or just want to beautify your garden.
Contact
Will Donahoo
Sustainability Specialist
wdonahoo@santafecountynm.gov
(505) 992-9862