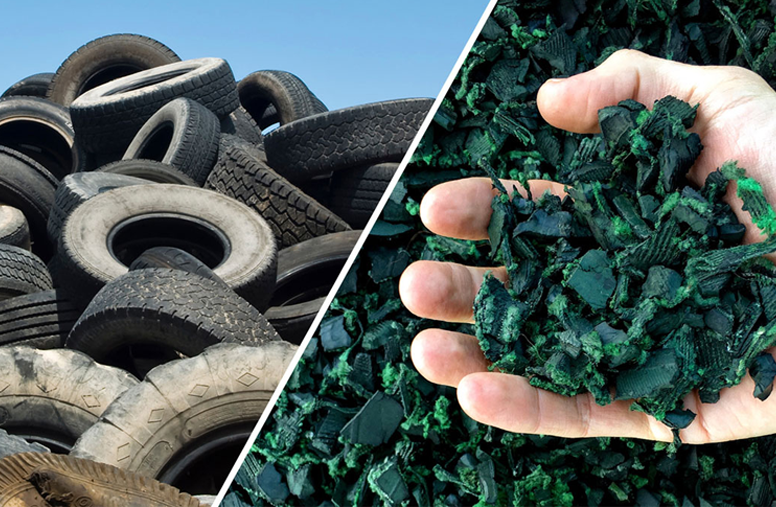 Free Tire Recycling Event! April 15, 2023
April 15, 2023
Santa Fe County Convenience Centers
Why recycle tires?
Tires that are tossed in the trash take up precious space in landfills. Meanwhile, illegally dumped tires pose a significant fire hazard and harm the environment. H elp our community and planet by recycling your old tires!

Recycling tires in Santa Fe County
Passenger vehicle tires without rims may be recycled at County convenience centers with a valid solid waste permit. Permit holders may recycle 8 tires per month.

Free tire recycling event
On April 15th, solid waste permit holders may recycle up to 8 passenger vehicle tires for FREE at any County convenience center! This event is sponsored by a grant from the New Mexico Recycling and Illegal Dumping Fund. The event will conclude upon the closure of the convenience centers or once grant funds are expended, whichever comes first.
¡Gratis! Evento de Reciclaje de Llantas -
15 de Abril, 2023
Condado de Santa Fe Centros de Conveniencias de Residuos
¿Por qué reciclar las
llantas ? Las llantas que se tiran en la basura ocupan un espacio precioso en los vertederos. Mientras tanto, las llantas arrojados ilegalmente representan un peligro de incendio significativo y dañan el medio ambiente. ¡Ayuda a nuestra comunidad y al planeta reciclando tus llantas viejas!

Reciclaje de llantas en el condado de Santa Fe
Las llantas de los vehículos de pasajeros sin rines se pueden reciclar en los centros de conveniencia del condado con un permiso válido de desechos sólidos. Los titulares de permisos pueden reciclar 8 llantas por mes.

¡Evento gratuito de reciclaje de llantas!
El 15 de Abril, l os titulares de permisos de desechos sólidos pueden reciclar hasta 8 llantas de vehículos de pasajeros GRATIS en cualquier centro de conveniencia del condado! Este evento está patrocinado por una subvención del Fondo de Reciclaje y Vertido Ilegal de Nuevo México. El evento concluirá con el cierre de los centros de conveniencia o una vez que se hayan gastado los fondos de la subvención, lo que ocurra primero.