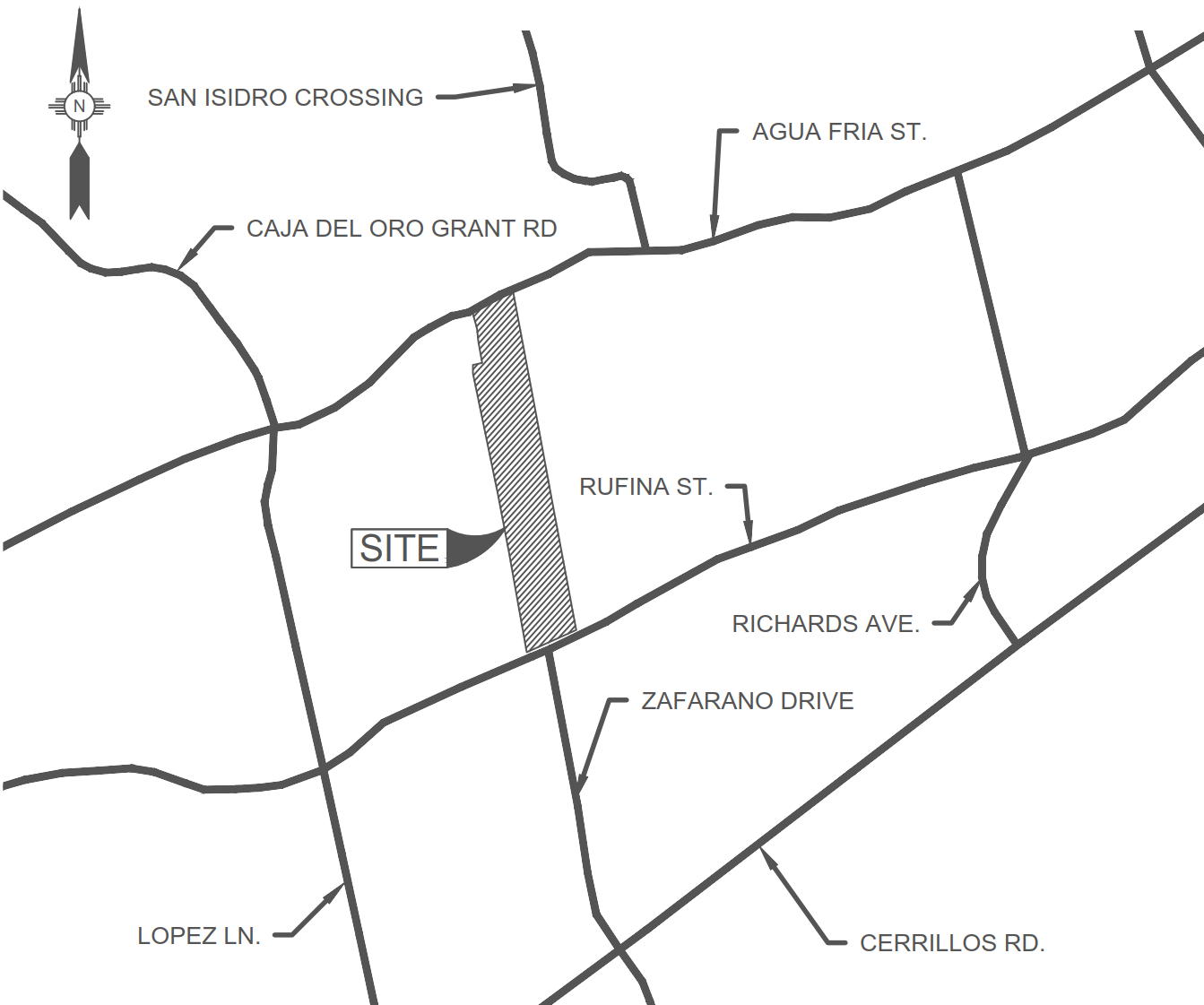 Public Meeting - Zafarano Drive Extention - Location Study
The Santa Fe County Public Works Department is hosting a public meeting to present the
findings associated with the Location Study of extending Zafarano Drive from Rufina Street to
Agua Fria Road.
The study is necessitated to ascertain whether the extension of Zafarano Drive will improve the
area's road system connectivity and overall traffic congestion within the project area.
Santa Fe County invites you to attend the meeting to gather information about the study and
provide your input on the traffic conditions in the study area.
The meeting is scheduled for:
Date: Wednesday, April 5, 2023
Time: 5:30 P.M. - 6:00 P.M. – Open House
6:00 P.M. – 6:30 P.M. – Presentation
6:30 P.M. – 7:15 P.M. – Questions and Answers
Place: El Camino Real Academy - Cafeteria
2500 South Meadows Road
Santa Fe, NM 87507
If you have any questions, please feel free to contact the Santa Fe County Project Manager Johnny Baca at (505) 992-3020