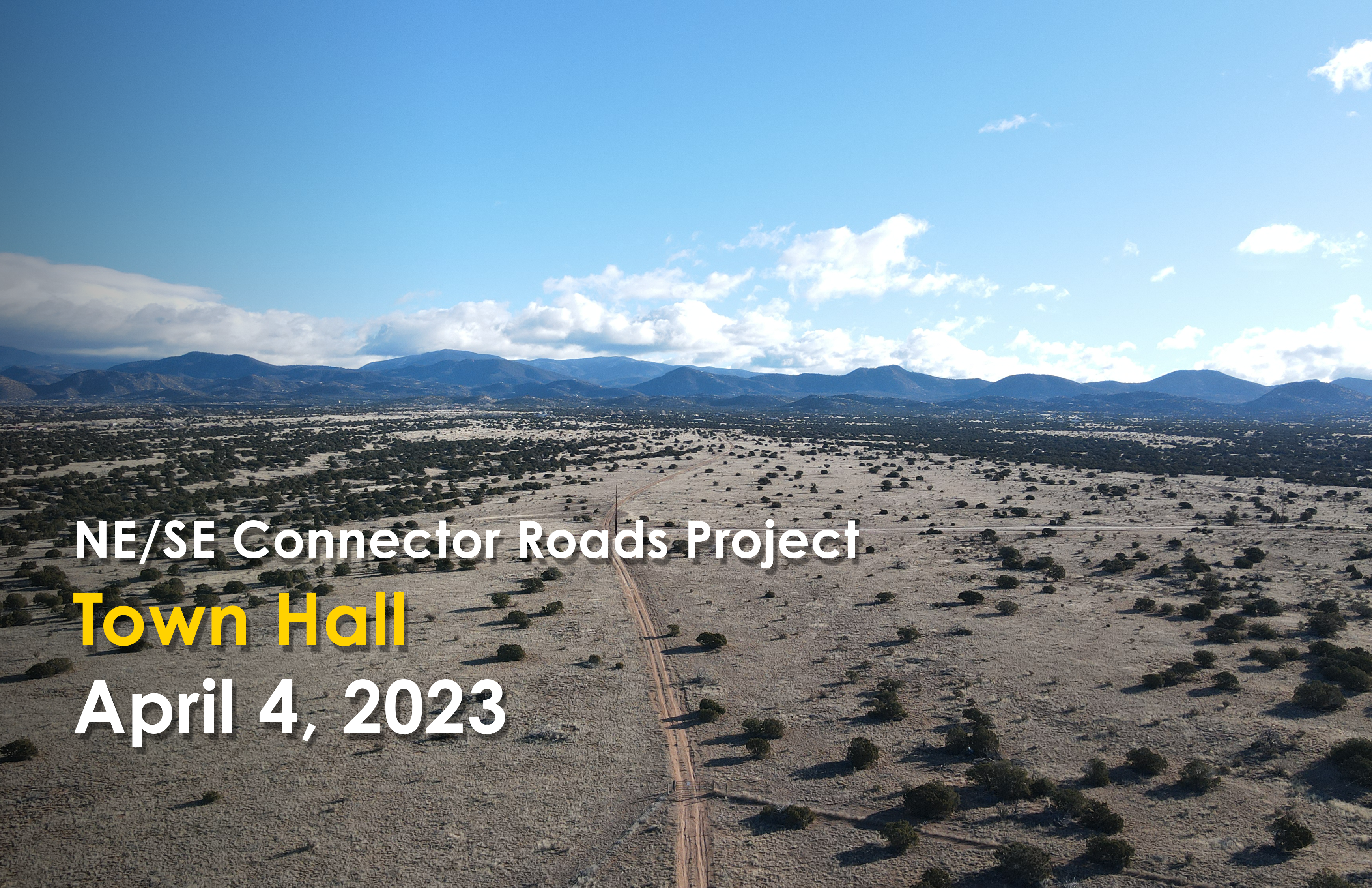 Santa Fe County to Host Virtual Town Hall on Northeast and Southeast Connectors Roads Project
Santa Fe County will be hosting a virtual public meeting on Tuesday, April 4, 2023, at 5:30 p.m. to give an update on the progress of the Northeast and Southeast Connectors Roads Project. In response to numerous constituent inquiries regarding the development of the project, County Commissioner Hughes, District 5, has arranged and will moderate the respective public meeting.
After twenty years of planning and implementation, the County began construction of the Northeast/Southeast Connector Road(s) Project (NE/SE Connector) after a celebratory ground-breaking ceremony on January 23, 2023. The NE/SE Connector is comprised of 3 new roadway segments contributing 3.88 miles of new multimodal infrastructure within the Santa Fe Community College District. The project is the County's proactive strategy to alleviate the anticipated population growth in the area by providing alternative travel choices. The NE/SE Connector roads will improve the connectivity through the Community College area, will reduce traffic along Richards Avenue, and provide road options in the region that doesn't exist currently.
The meeting will feature Santa Fe County Public Works Director, Brian Snyder and Engineering Services Manager, Ivan Trujillo who will discuss the construction schedule, route impacts, trail closures, and the extension of Avenida del Sur. Staff will be accompanied by Matthew Nighbert, Transportation Technical Sector Director with Souder, Miller & Associates who is the design engineer for the project.
For more information, please visit https: https://www.sfcconnectors.com/.
To join the Webex meeting, click here: NE/SE Connector Town-Hall Webex Meeting Access; Meeting number: 2485 812 5354 and Password: SpBpGEbQ423
For any further inquiries regarding the meeting, please contact Constituent Services Liaison, Olivia Romo at orromo@santafecountynm.gov