Travel Sustainably
Did you know over 50% of the greenhouse gases emitted in Santa Fe County come from on-road transportation? In addition to contributing to climate change, vehicle emissions are detrimental to our health. According to the World Health Organization, 90% of people around the world are exposed to dangerously high levels of pollutants that lead to cancer and cardiovascular diseases, much of which comes from transportation sources. Whether it is carpooling, riding the bus, or buying an electric vehicle, everyone can have a big impact by taking the clean commute that works for them!
Electric Vehicles
Electric vehicles (EVs) are quickly gaining popularity and will soon become the norm for passenger vehicles. Many EVs have a lower total cost of ownership than internal combustion engine (ICE) vehicles, due to their low maintenance costs. Here are some resources to help you make the switch:
Carpool
A daily commute from Albuquerque to Santa Fe can range from $4,000-$13,000 per year (factoring in wear-and-tear on a vehicle). Even an in-town commute can cost up to $1,000 per year. Cut that cost in half by setting up a carpool with just one person. There are many apps available to assist people with setting up carpooling, some of which can be connected with social media to allow people to vet the potential carpooling partner before setting up the shared ride.
Biking
Bicycling can contribute to a healthier and more active you while cutting down on emissions and congestions. Need help getting started? Check out the Santa Fe Metropolitan Planning Organization's 2021 Bikeways & Trails Map to help plan your ride. Free Bikes 4 Kidz New Mexico donates gently used bikes to kids through a network of community partners. To receive a free bike for your child, check to see if your child's school, health clinic, community center, or church participates in the program.
Bus or Train
Between the RTD Blue Bus, NMDOT Park and Ride, Santa Fe Trails, and Rail Runner, creating a bus or train commute in Santa Fe County is fairly easy. All of these buses have bicycle racks, and each rail car can hold up to 8 bicycles, so consider combining a bicycle commute with your bus or train commute.
Vanpool
New Mexico Vanpools will provide you with a 15-passenger van for a fee. If you are able to get enough people to participate, the cost of commuting will be substantially lower than the fee. This is a great, cost effective alternative for your daily commute. You can enjoy the convenience of sharing a ride to work with others together in a friendly environment. You'll arrive at work safe, on time and relaxed. But the benefits don't stop there. By vanpooling you can begin to use your commute time productively to catch up on your work, your sleep or the latest best seller.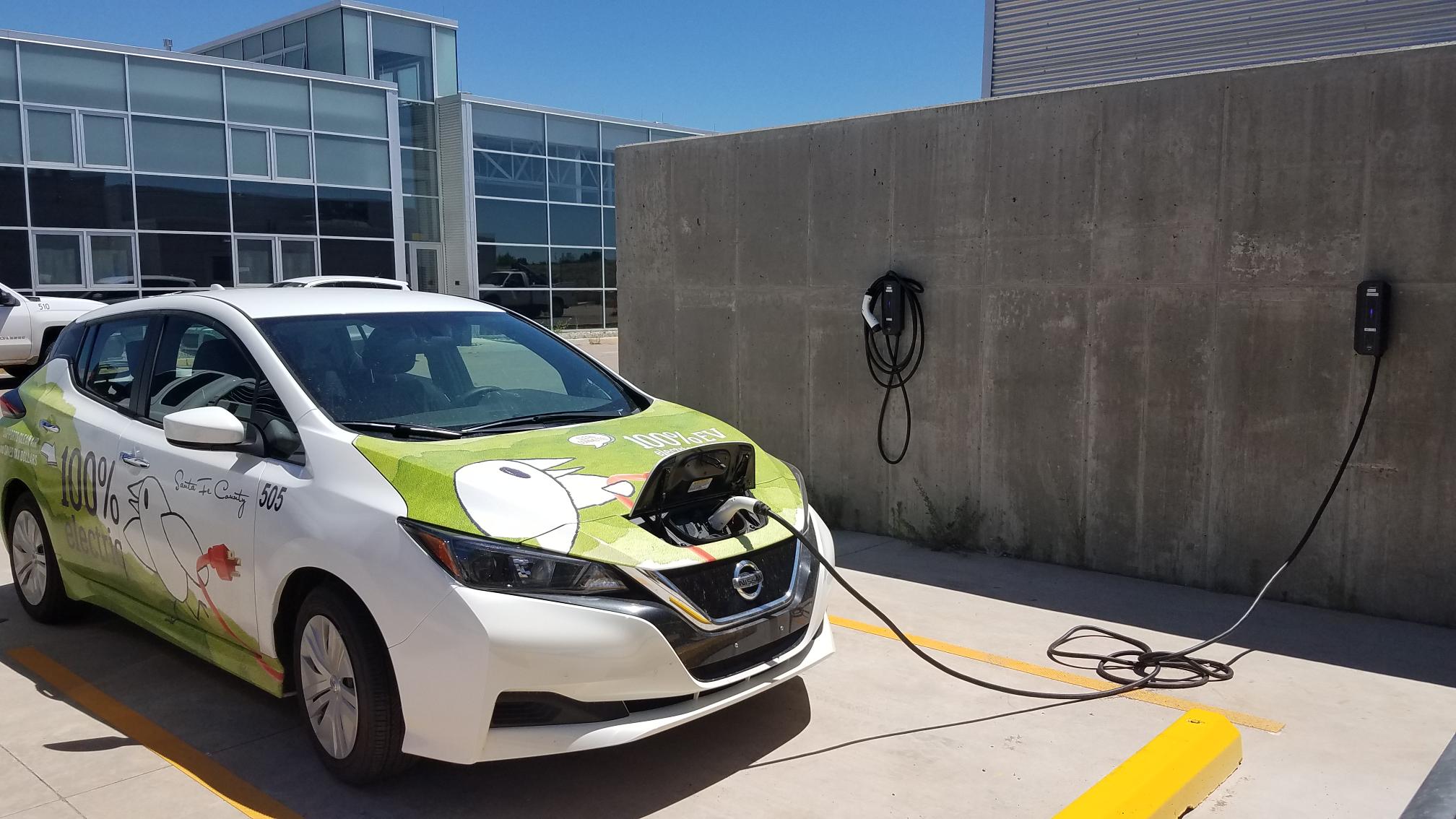 Contact
Jacqueline Beam
Sustainability Manager
jybeam@santafecountynm.gov
505-992-9832.