Protect Nature
Join us in the important work of protecting and supporting our natural world. Explore below to learn how you can help and take action in Santa Fe County. Everyone can take part!
Why care about nature and land?
From the soil beneath our feet and the air we breathe, to the buzz of bees and the rush of mountains streams, land and nature are imperative to our survival and well-being.
Drought, heavy monsoons, and extreme heat and cold characterize the climate of the arid Southwest. The very same soils that endure these extremes provide us with an abundance of food and natural resources each year when given the opportunity to do so. We depend on the health of the land for our own health and resiliency. You can make a difference, no matter how big or small, in caring for the land we call home.
Explore nature & land in Santa Fe County
There are many ways to explore nature in Santa Fe County—even in your own backyard. Santa Fe County manages several open spaces and parks through the Open Space, Trails and Parks Program. Take a look at the interactive trail map—you might discover a new trail in your own neighborhood.
Here are our favorite activities to explore nature in the neighborhood or backyard:
Before hitting the trail, please explore responsibly. Be sure to follow trail etiquette, and don't forget—pack it in, pack it out! Even items that seem harmless, like banana peels, can take more than a year to decompose in our high desert landscape. Check out this infographic to learn about the decomposition rates of other types of waste that are commonly found along trails, like plastic bags, dog poop, aluminum cans, and plastic water bottles.
Caring for plants & wildlife
Not everyone has a garden, but we can all play a role in caring for the plants and trees of Santa Fe County. Trees clean the air, cool the land, clean our drinking water, reduce stress, and they can even save money by conserving energy and increasing property values. Here are our favorite links to learn more about trees and native plants:
It's especially important to plant trees and plants that are appropriate for our high desert climate, such as what biologists call "native plants". Native plants are plants that evolved in our landscape. They are well-adapted to our climate, require less water and maintenance, and provide natural habitats to local wildlife. You can also plant a pollinator-friendly garden, which will attract bees, butterflies, hummingbirds and other pollinators. If you grow food, this will give the added bonus of boosting the productivity of your crops. If you don't have a garden, there are many community initiatives you can join.
In the community
Ideas for your garden or home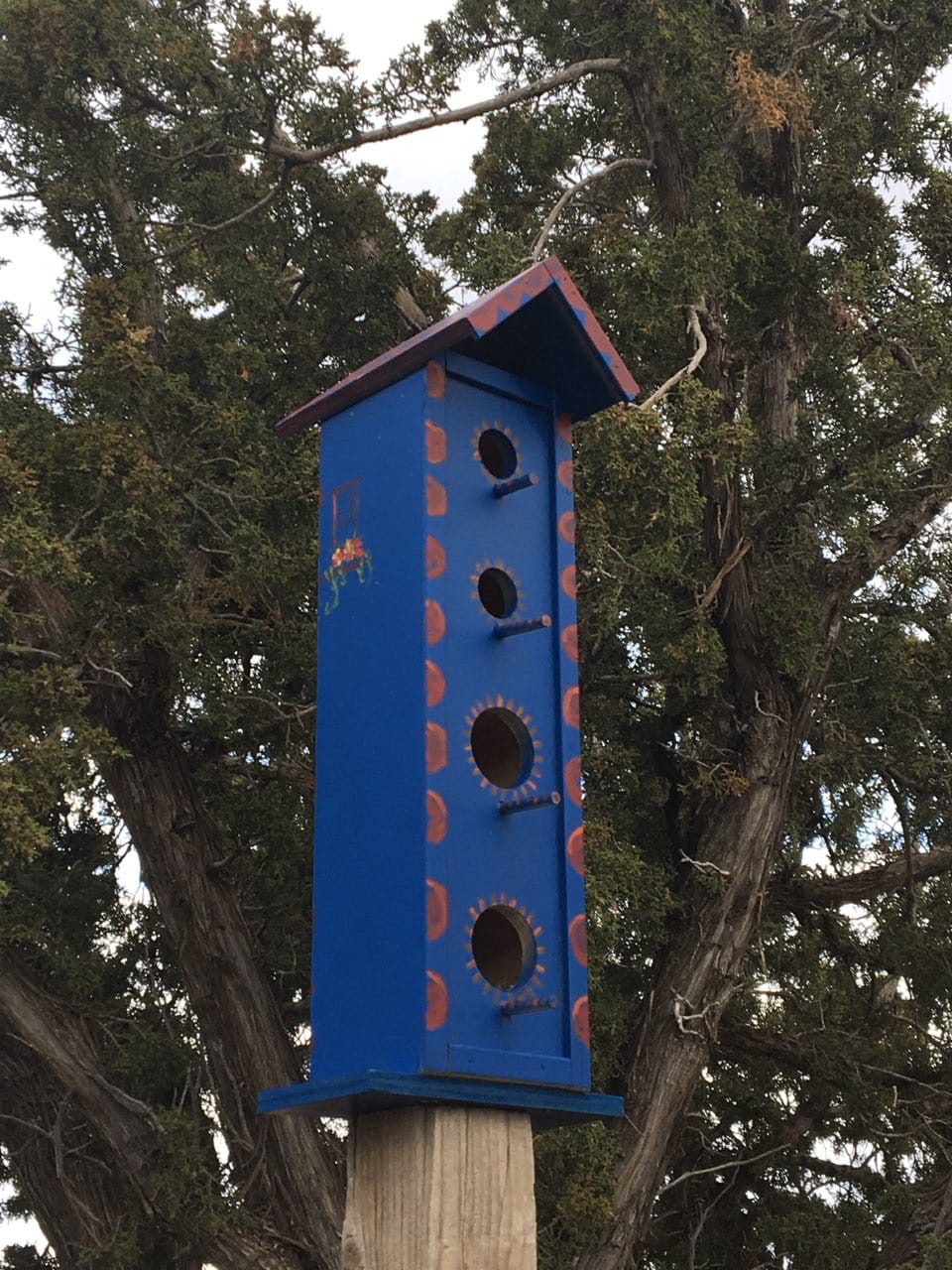 Contact
Jacqueline Beam
Sustainability Manager
jybeam@santafecountynm.gov
(505) 992-9832